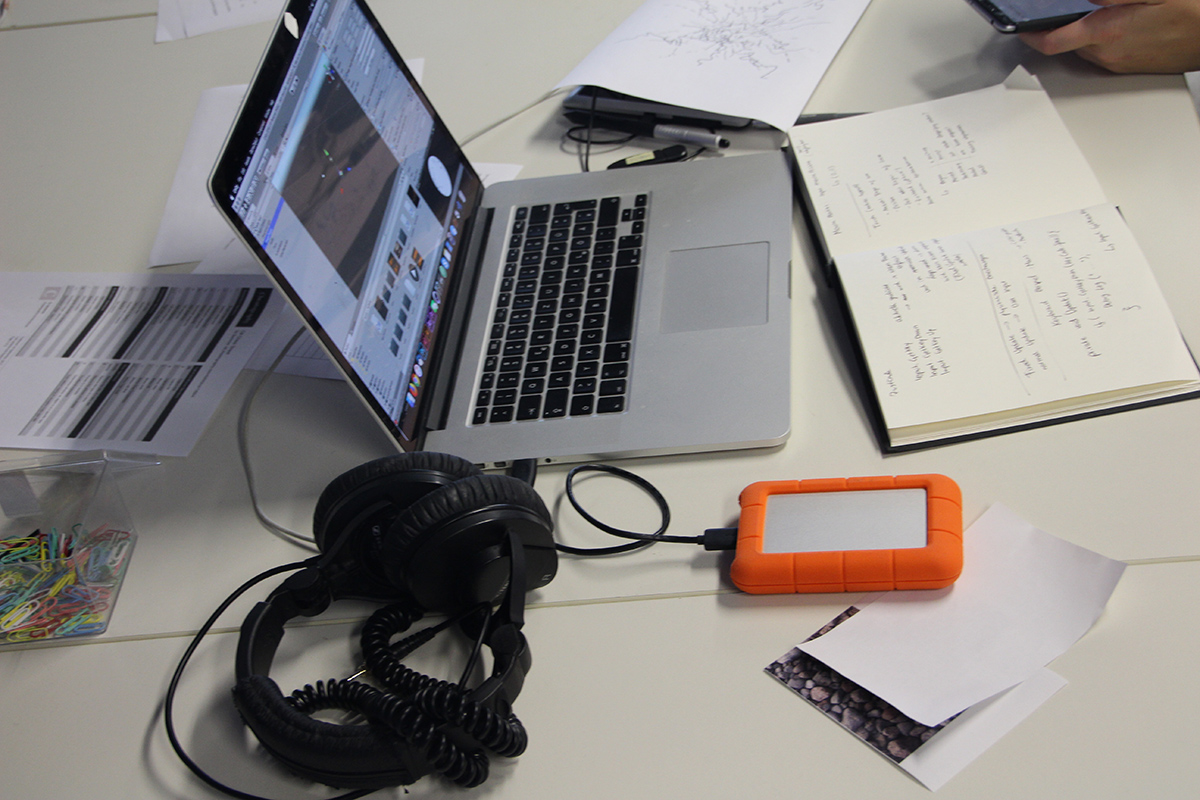 Once a year, AURORA XR School for Artists offers a training in XR and digital media production for art & culture professionals with and without prior knowledge:

XR Tutorials (beginner): video tutorials of 6 hours each for independent learning as preparation for the XR Basics,
XR Basics: three 1-2-day face-to-face courses for beginners,
XR Maker Space: two 1-day workshops for people with previous knowledge on changing topics (e.g. forms of interaction or AR in Public Space) in our Experimental Lab at the Forschungs- und Weiterbildungszentrum für Kultur und Informatik (FKI).

Please scroll down for the current dates.

For a perfect start, we recommend to work with our XR Tutorials. To be able to apply the knowledge gained from the tutorials, you will be given the task of developing your own small Unity project.

With your Unity project you will then apply for a place in the XR Basic courses, which always take place in September at the HTW Berlin and offer a mixture of theory and applied practice. The places in this course will be distributed as evenly as possible to all artistic disciplines. Depending on the number of applications, creativity and technical realization of your small Unity project will also be taken into account.
If you want to dive deeper into the matter, we cordially invite you to apply for our XR Maker Spaces with a proof of your previous XR knowledge (conceptual and/or technical).
Costs
Thanks to the project's funding by the European Regional Development Fund (ERDF) as part of their program Stärkung des Innovationspotentials in der Kultur III (strengthening of innovation potential in the cultural sector), each XR School for Artists training is free of charge. Our Mensa on the campus will be happy to provide meals during the trainings at HTW Berlin (at your own expense).
Courses for art & culture professionals with prior knowledge
You already have previous knowledge and want to join the XR Basic trainings without tutorials? Then we need your own XR project as proof that meets all the criteria of the task that we gave to the XR tutorial participants (Unity project or .apk).*
You already have previous knowledge and want to join the Maker Spaces without the prior courses? Then we also need a corresponding proof (e.g. Unity project or portfolio).

*If there are still free places, we will also accept participants with no prior knowledge in the XR Basic courses at short notice.
Dates
XR Tutorials – next program 09.05.-04.07.2023 with kick-off meeting at 09.05. (later start possible)
XR Basics – next program in September 2023:

– Course 1: Introduction on 18.09.23, 10am–2.30pm
– Course 2: Digital media production on 19.09.23, 10am–3pm
– Course 3: XR development on 25./26.09.23, starting at 10am

XR Maker Spaces – next program in October/November 2023 (dates to follow).
Registration / Application
>> REGISTRATION FORM XR TUTORIALS
>> APPLICATION FORM XR BASICS
ATTENTION: THE TRAINING'S MAIN LANGUAGE IS GERMAN.