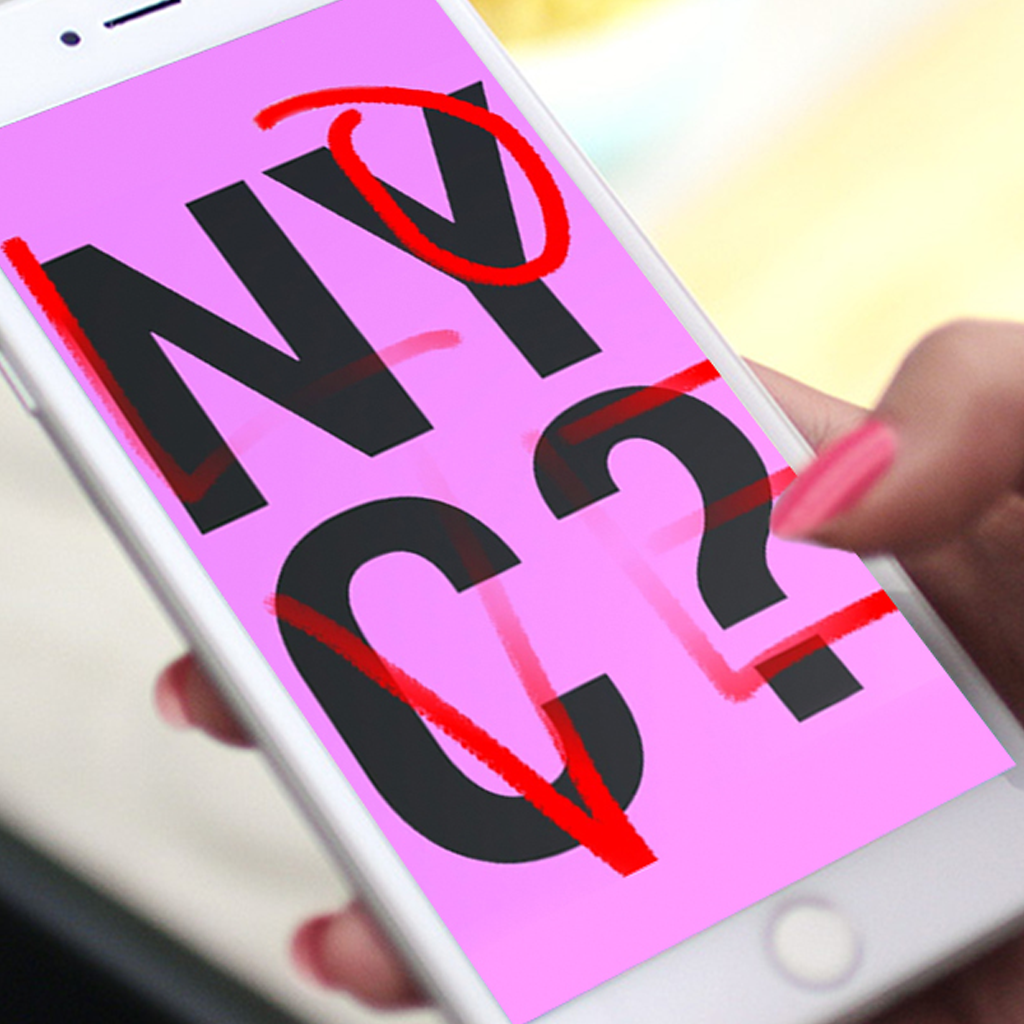 New York, New York
2020
Augmented reality poster series
Supporting developer: Leonid Barsht
" … last summer I finally wanted to tackle something new. At the same time, I had always been fascinated by New York and had planned my first trip there. So I thought it would be nice to visualize the city in a new way," Sarah Müller describes. She had posters in mind that would go in the direction of illustration – but nothing more was decided when she boarded the plane bound for JFK Airport in October 2019, equipped with a notebook, camera and travel guide.
30 days were planned – enough time to explore all the districts of the metropolis and record impressions in notes, sketches and photos. "On the trip I got a lot of inspiration. I found it exciting that things are completely different live than you imagined them to be. I had a completely different view of the city because I was there for the first time and for so long," says the communication designer.
Since she had already been intensively visually engaged with New York before the trip, Müller looked at everything very closely on site – details such as street markings, the colors of the different neighborhoods or architecture: "The diversity, the people, colors, shapes, street art, I was extremely aware of everything over this long period of time and was able to compare the neighborhoods."
Back in Berlin, Sarah Müller took her project to a new level with augmented reality. Her application needed to be able to do more than play animations. "I thought it was too simple. People expect more than a typo like this to rotate, they already know that", Müller said. In addition, the planned posters were to be combined with 3D objects and various interaction options.
In March 2020, she started the implementation with Leonid Barsht – because of Corona, the collaboration was exclusively remote, but very productive. In the final application, for example, you can interact with enchanting visuals; elements can be wiped away and redrawn, there are various 3D objects to scale, and all layers can be moved. For example, one of Sarah Müller's posters abstracts a bird's eye view of the familiar city canyons. You can see floor plans on which 3D models of skyscrapers in bright colors can be placed and resized.
In this way, the city can be reinterpreted and experienced in a new way – through an interactive app that merges analog and digital design.
What happens next is still written in the stars. Actually, Müller had a place as a freelancer in a New York design office from September 2020. "Now I'm not allowed to enter at all. But maybe it will work out later," the designer says – and is already planning to continue the series in other cities.
––
The application New York, New York by Sarah Müller was awarded the Red Dot Award for Communication Design 2020 and is part of the free app INKA AR, under which other AURORA results can also be found.
The beautiful AR posters on New York are available for purchase in Sarah Müller's online store.
PAGE Magazine 11.20 published a detailed article on New York, New York including an AR tutorial by Leonid Barsht, from which we have quoted passages here: "Colours of New York", in: PAGE Magazine, 11/2020 (end of September), pp. 60-68.