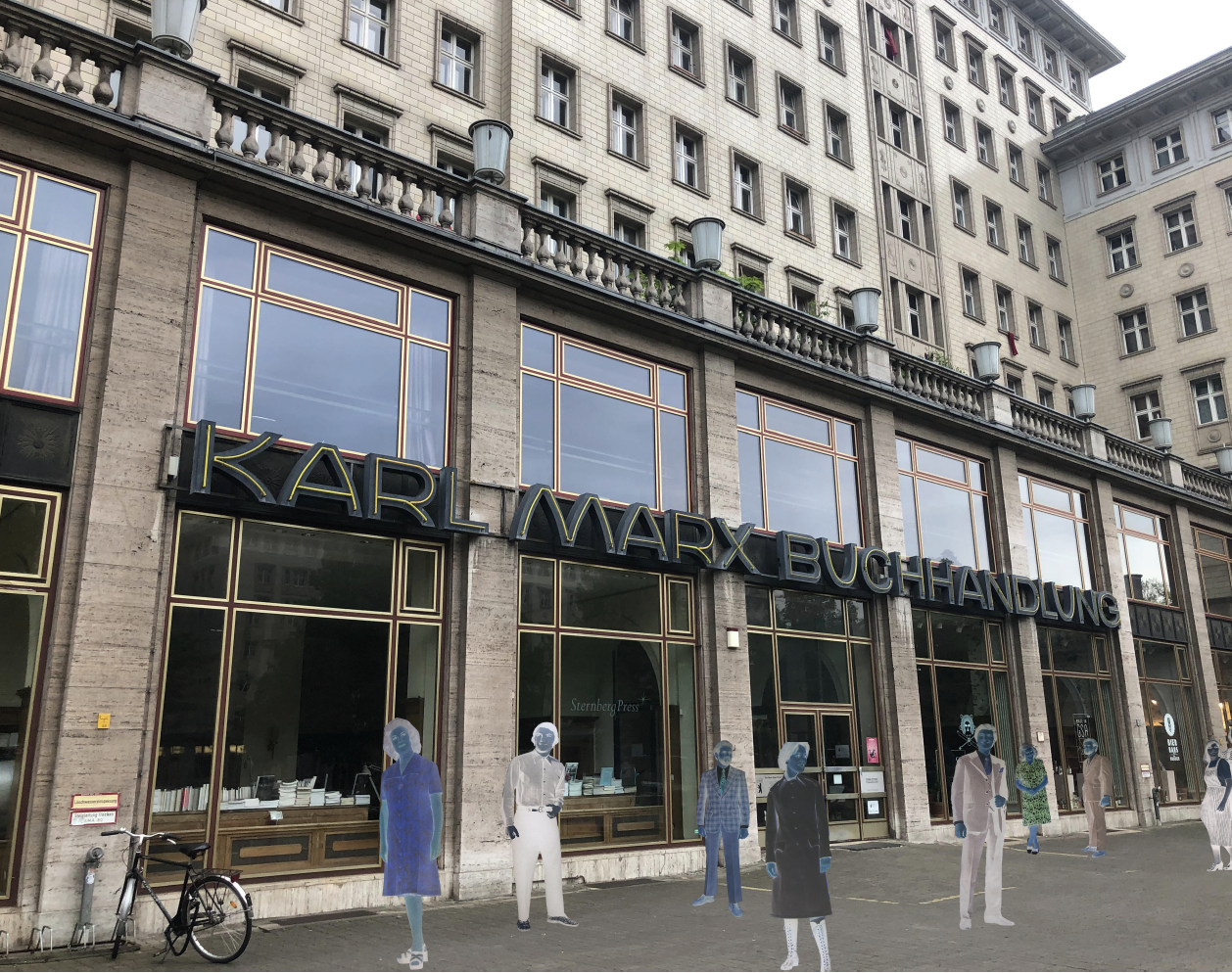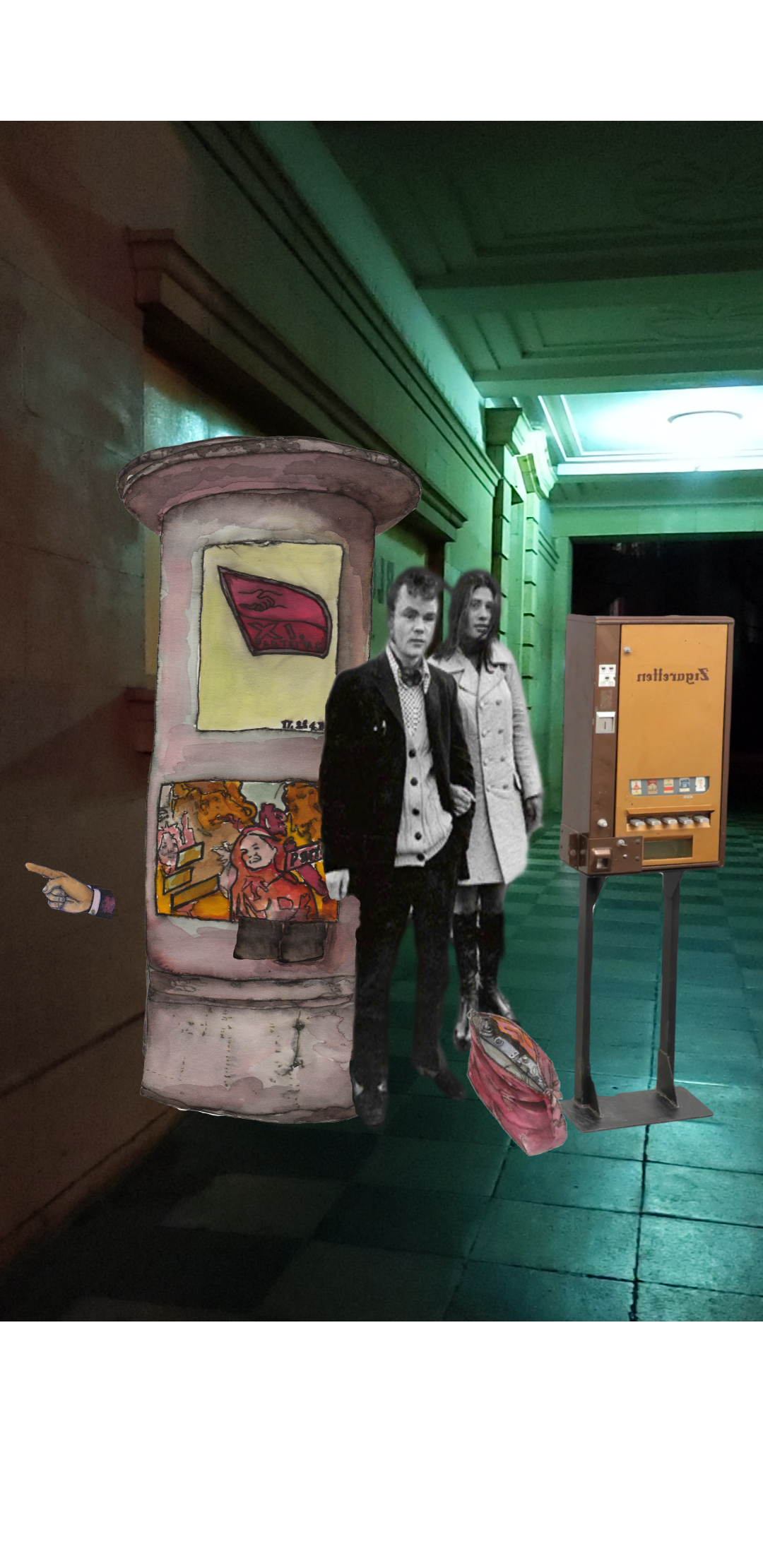 Karla – a project of Urban AR Productions at Karl-Marx-Allee
Olga Bedia Lang & Julia Laube
2019/20
Augmented Reality Staging in the Public Space
Supporting developer: Elisabeth Thielen
Berlin is full of history.
How can we work with the urban space in a literary and scenographic way, while taking its historical dimension into account? How can we tell stories in a way that is connected to the places?
Julia Laube and Olga Bedia Lang have formulated an answer to this question under their label Urban AR Productions: Augmented Reality (AR) offers them an interesting possibility to establish a temporal-spatial intermediate level in urban space and to use it as a medium.
Karla is the title of an integrative theatrical production on Karl-Marx-Allee in Berlin. In the AR application Urban AR, visual and auditory content is combined with the context of the real setting of Berlin's urban space.
As soon as the users are in the corresponding GPS room, they can access the various chapters of the story using their smartphones or tablets and headphones. The story begins in front of the former Karl Marx bookstore and develops dramaturgically over seven further locations, which the users can walk through in a performative city walk.
Karla is the story of a love affair in the context of political criticism and resistance in the 1980s in the former GDR. The female protagonist leads to the individual chapters via the audio, sharing her personal memories and the love story of her youth. When she was in her early twenties, searching for an attitude towards the world, she met a man who was active in political resistance. She felt connected to him through her love, the shared vision of a better world and a common future.
About the artists:
Julia Laube:
Julia Laube studied costume and stage design at the UDK Berlin and the Kunsthochschule Weißensee as well as scenography and media art at the Hochschule für Gestaltung Karlsruhe. Since her diploma in 2016 she has worked on her own performances and theater work as well as on other various film productions and theatre projects. She lives and works in in her home town Berlin.
Olga Lang:
Olga Bedia Lang is an author and also works in joint projects with other artists. She has a master's degree in Oriental Studies, Art History and German Studies and worked for several years as a mediator of contemporary art. Besides prose, poetry and essays, she writes scenic texts and stages them in radio plays.
urban-arproductions.com
Portfolio Julia Laube: cargocollective.com/jila
Portfolio Olga Bedia Lang: olgabedialang.de