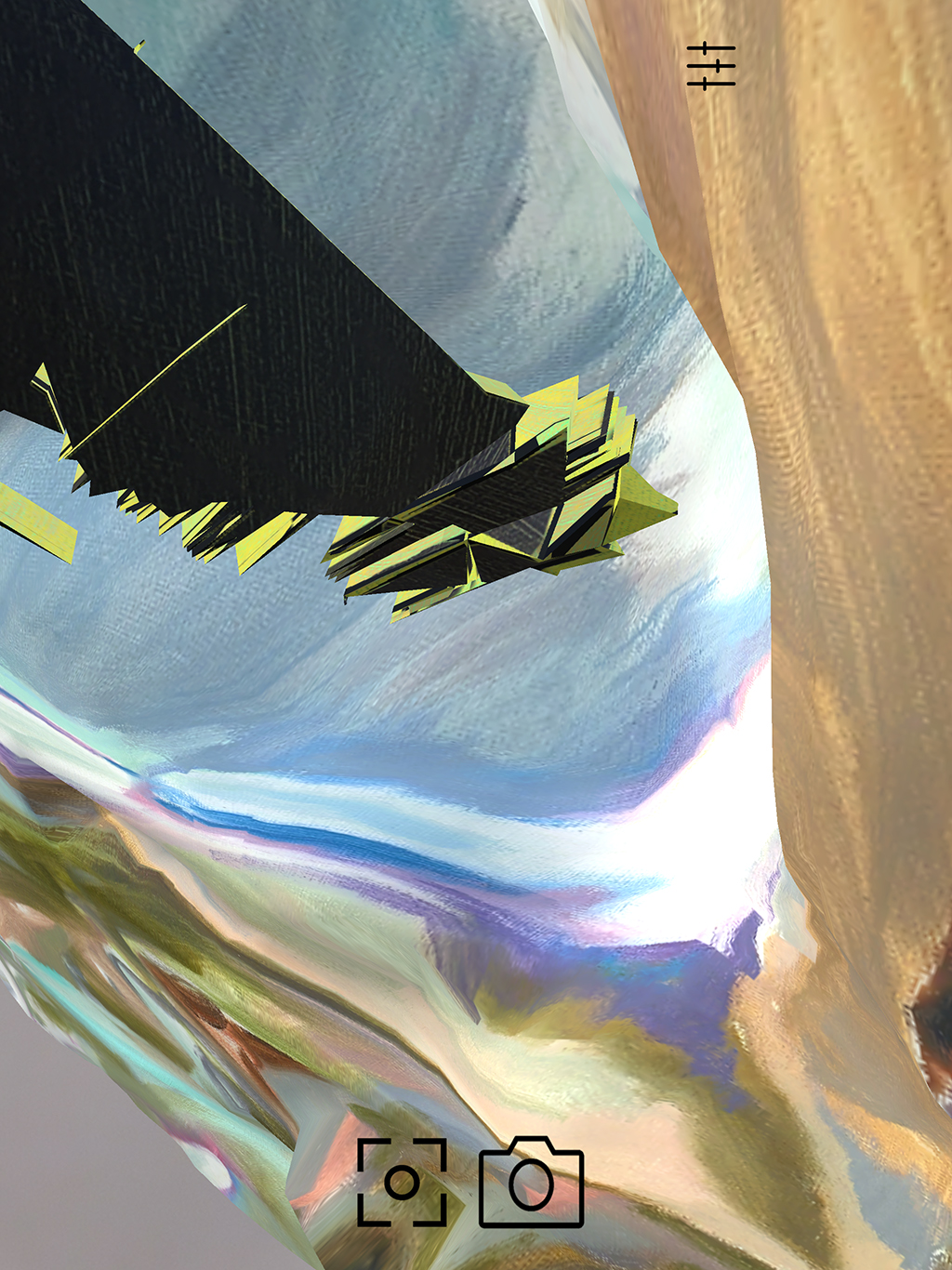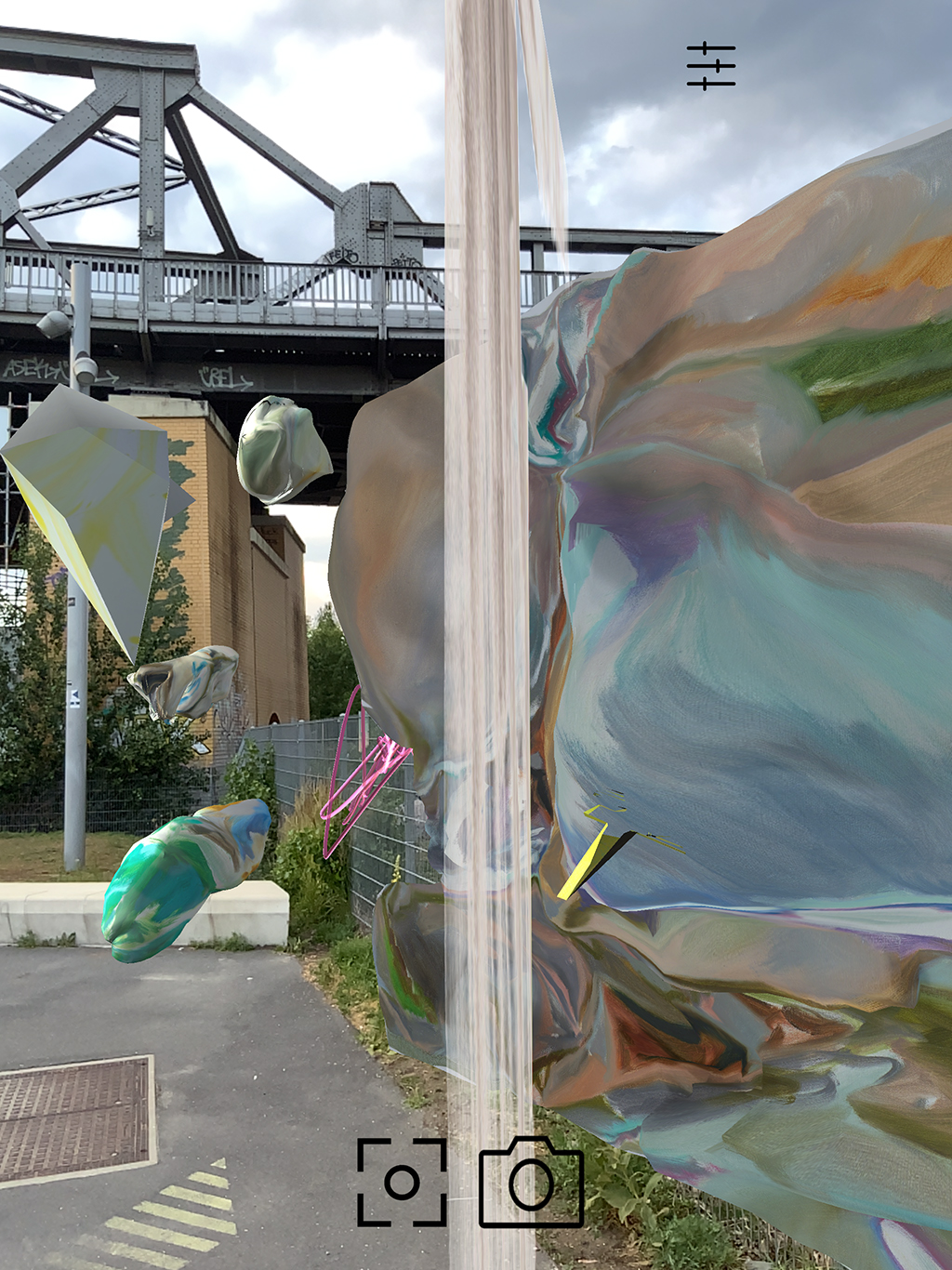 Contingencies
2022, AR installation
Via an installative collage in real space as a marker, Maja Rohwetter's AR-experience »contingencies« becomes accessible with the app »Apparition« developed in the context of the production lab AURORA. The title refers to sociologist Niklas Luhmann's definition of contingency as something neither necessary nor impossible. The possibility that something given, to be experienced, imagined, can always be like this, but also different, denies an absolute truth of reality.
In the field of debate between digital technologies and painting, Maja Rohwetter reflects on the fleetingness and constructedness of our concept of reality. To what extent does digital space present itself to us as reality? How real is reality that is perceived via a display? Where is the boundary between the static image within the »frame« and its temporal dimension?

In her artistic work, Maja Rohwetter explores a contemporary visual language between analog and digital, real and virtual. She develops her image fragments in a repeated media transfer of different levels of representation: painterly found objects, 3D renderings, reproductions, vector graphics, painting and free brush gestures form a collage-like visual language into paintings, collages, 3D animations.
Is a brushstroke a free gesture or does it represent something? What space is there in a painted surface? Do color space and object space differ? What dimension of time is hidden in a brushstroke? What does it look like inside an object? What is the relationship between body and surface?
In »Contingencies« virtual translations of such painting fragments as spatial and planar 3D painting objects with animations react to the approach of the user. Each picture element was translated into sound, which is spatially related to the object. In this way, an individual image and sound collage is created when the user moves. The users are thus participatively involved in the image production and can experiment interactively and in scalable dimensions with compositions that can be saved as screenshots via the app.

The app can be freely downloaded from the Appstore and Playstore, and the marker is available as a postcard and poster: In this way, different contextualizations are possible in the interaction with the site-specific environment of the user:s and the perception for the surrounding reality is sharpened on a purely pictorial level.

The work invites to abandon the conditioned safe distance to painting and its localization in the exhibition context, questioning one's own concept of world appropriation and perception of reality.
Concept and 3D animations: Maja Rohwetter
Sound: Tuomo Väänänen
App development: Artvisity, Aachen
Consulting on AR media production, conception and marker design: Dagmar Schürrer, AURORA School for ARtists